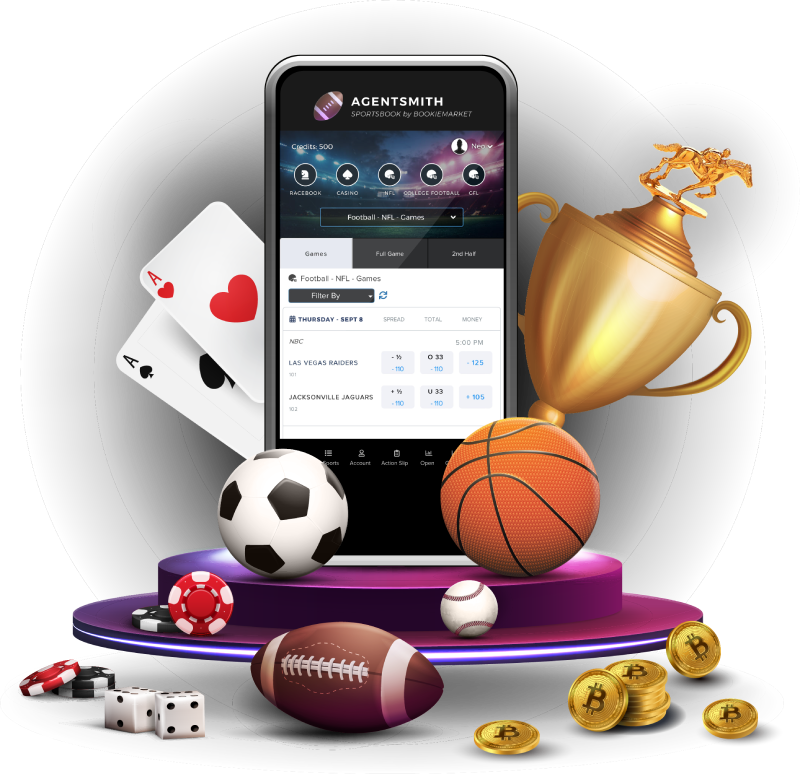 What makes Bookiemarket the best?
Bookiemarket has been a leading online sportsbook service since 2005. It takes no money and just a couple minutes to customize your site, add players, and start playing right away. Even our upgraded premium services provide the best value on the market.
It's free and easy to use
Bookiemarket lets you create and manage a fantasy sportsbook for free – no credit card commitment, no spam, no hidden fees. Automated accounting and intuitive pay per head tools make managing your book a cinch.
Advanced risk management
Control the lines and create alerts to stay ahead of the action. Advanced player profiling helps minimize risk and maximize action.
Accurate sports odds and live plays
Populate your book with accurate and constantly verified sports lines. Verified results are graded promptly, letting you settle faster. Event and odds creation, market monitoring, and on-demand reports help you play smarter.
Players can self-register
You can add players manually or create a private customized page where players can securely register themselves. Once approved, they can start playing instantly.
Expand with more agents
Add multiple agents to help expand your game. Agents can help manage your book and add more players. Our multi-user pay per head tools keeps things organized, transparent, and moving quickly.
Use your own logo & colors
Give your sportsbook a branded look with your own logo and colors. It works on computers and mobile devices. Use your own domain name for an even more custom experience.
Introducing CryptoDeposits
Bookiemarket is the world's first pay per head provider to give you the power to settle online with zero payment processing fees. With CryptoDeposits, agents can issue credits and players can fund plays conveniently and privately without meeting in person.
Ready to Try Bookiemarket for free?
Already have an account? Login